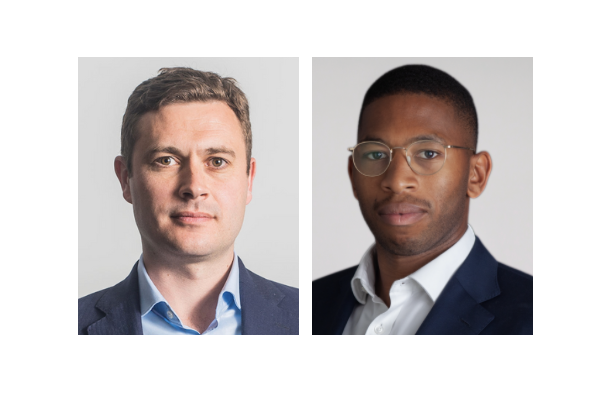 Announcements — 07/09/2023
David Gallagher made Partner and Anthony Ojukwu hired as Counsel as Geradin Partners' London growth continues
Geradin Partners has strengthened its London antitrust litigation team by promoting David Gallagher to Partner and by hiring Anthony Ojukwu, who joins as Counsel.
David Gallagher has been key to Geradin Partners' strategic move into UK antitrust litigation. His CMA experience has also proved valuable for clients navigating competition authority investigations. Promoting David to Partner allows Geradin Partners to continue to grow in these areas.
Anthony Ojukwu's hire continues Geradin Partners' recent record of bringing in lawyers who have been running the highest profile cases at the CMA. He is the fourth former senior CMA lawyer to join the firm.
Damien Geradin, the founder of Geradin Partners, has said that promoting David and hiring Anthony represents just the beginning following the firm's successful move into antitrust litigation in the past year. "David and Anthony are exceptional lawyers with the litigation experience we need to handle complex cases. This is a space in which we have great ambitions and where we will keep investing in the next few months and years."
David Gallagher, newly promoted partner comments
"I joined Geradin Partners' just over a year ago because I felt it was a different kind of law firm. I was motivated by the ethos and ambition of the firm as well as the quality of the work and clients. I am delighted to join the partnership and to be part of Geradin Partners' continued expansion in litigation and beyond."
Anthony Ojukwu remarks
"Geradin Partners has made a big impact since entering the UK market two years ago. I am keen to take the skills I developed at Freshfields and the CMA and use them on the complex, ground- breaking cases the firm acts on."
Antitrust litigation is one of the three key pillars of Geradin Partners' unique model (public antitrust enforcement and digital regulatory work being the other two). In the past year alone Geradin Partners has launched multi-billion-dollar UK and Netherlands ad tech class actions against Google as well as a billion-dollar App Store class action against Apple.
More announcements on the continued expansion of the firm, in the UK and in Europe, are imminent.
Contacts:
dgallagher@geradinpartners.com