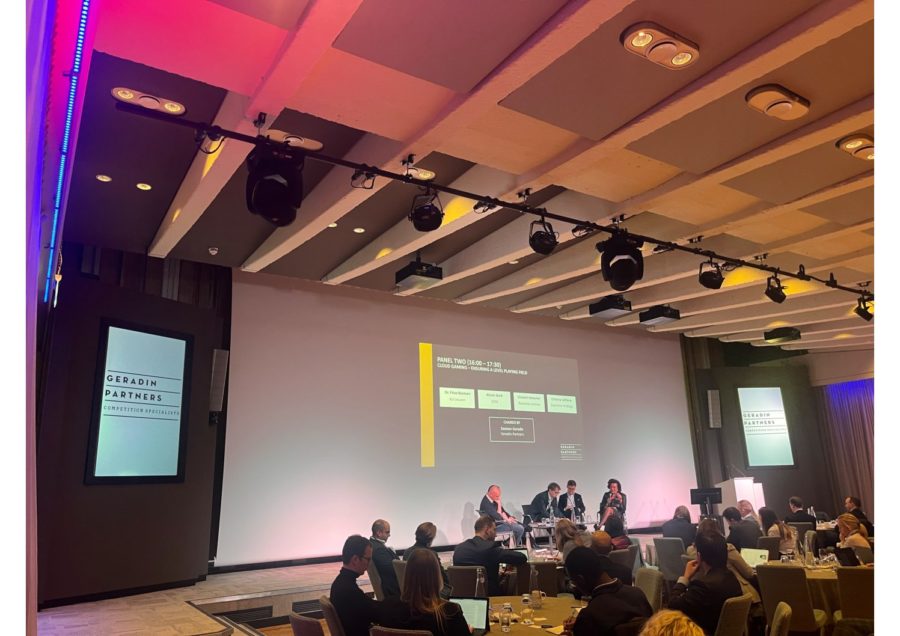 Competition law — 22/03/2023
Geradin Partners hosts London cloud gaming event
On 8 March, competition law firm Geradin Partners hosted an event in London about cloud gaming. It follows the launch of two major competition inquiries that revolve around this nascent technology, namely the CMA's market investigation reference into cloud gaming and mobile browsers, and the Microsoft/Activision merger.
The event was opened with a speech by Partner Stijn Huijts, who also moderated the first panel, featuring Joost Rietveld (UCL), Stephanie King (Playco), Jonty Evans (Wiggin LLP, formerly Electronic Arts) and Andrea Coscelli (Keystone, previously CEO at the CMA). Founding Partner Damien Geradin moderated the second panel, featuring Cristina Caffarra (Keystone), Vincent Scheurer (Rebellion Games), Friso Bostoen (European University Institute) and Alison Gold (CMA).
Watch a recording of the Cloud gaming as a new frontier event.