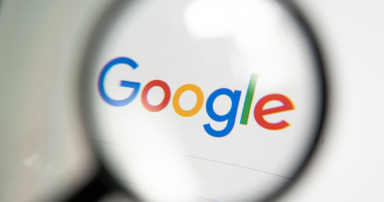 Competition law — 13/09/2022
Geradin Partners to lead damages actions in EU and UK against Google on behalf of publishers
Geradin Partners has today announced that it will bring parallel damages actions in the UK and the Netherlands (covering the EEA) on behalf of publishers who have suffered harm from Google's anti-competitive conduct in relation to ad tech. Funding for both actions has been secured from Harbour, a top-tier litigation funder.
During a time when many media organisations struggled to pay journalists' wages, Google deprived them of billions of revenues through anti-competitive conduct. For many publishers it would be too expensive to sue a gigantic company like Google. Without this action, these damages would go unaddressed.
Damien Geradin (Geradin Partners) said "Publishers, including local and national news media who play a vital role in our society, have long been harmed by Google's anticompetitive conduct. It is time that Google owns up to its responsibilities and pays back the damages it has caused to this important industry. That is why today we are announcing these actions across two jurisdictions to obtain compensation for EU and UK publishers."
Netherlands: Geradin Partners has teamed up with Dutch law firm Stek to bring a collective claim representing EU publishers. The legal analysis is supported by independent economics consultancy Charles River Associates ("CRA").
United Kingdom: Geradin Partners has teamed up with litigation law firm Humphries Kerstetter in the UK to bring an opt-out collective damages claim in the UK Competition Appeal Tribunal. The UK claim will focus on recovering compensation for lost revenue from the sale of advertising space on the websites of all class members. Counsel for the case will be Ronit Kreisberger QC and Julian Gregory from Monckton Chambers and David Wingfield and Niamh Cleary from Fountain Court Chambers. The legal analysis is again supported by CRA for the economic analysis.
Background
In 2021, the French Competition Authority imposed a fine of €220m on Google in relation to its conduct in ad tech. Ad tech is the short name for the technologies powering the online adverts billions of consumers see in their everyday lives when surfing the web and using their smartphones. Selling digital advertising is a key source of revenue for publishers of online content including news media. As consumers spend an increasing amount of their time online to communicate, shop, and entertain themselves, digital advertising has experienced spectacular growth, exceeding $490 billion in 2021 (source: eMarketer).
The French Competition Authority found Google had abused its dominant position by engaging in various forms of self-preferencing in breach of Article 102 TFEU. Specifically, Google used its publisher ad servers by favouring its own ad exchange and had used its ad exchange to favour its publisher ad server. Both practices had been in place since 2014. Google's anticompetitive conduct was found to have caused harm to publishers. Google did not contest the findings. Geradin Partners and CRA acted for complainants in the French Competition Authority case.
Team
Geradin Partners' team will consist of Damien Geradin and Stijn Huijts (partners), David Gallagher (counsel) and Dimitrios Katsifis (senior associate).
If you would like to join the claim in the Netherlands (all publishers based in the EEA (EU + Norway, Iceland and Lichtenstein) or to opt in to the UK claim (any publisher with UK operations not domiciled in the UK), please contact Stijn Huijts at shuijts@geradinpartners.com.
Questions and answers
What did Google do wrong?
Ad tech is the technology powering the online ads billions of consumers see in their everyday lives when surfing the web and using their smartphones. Digital advertising has experienced spectacular growth, exceeding $ 490 billion in 2021. Selling digital advertising has become a key source of revenue for publishers of online content, including news and magazine publishers amongst the many examples of websites which carry adverts. Google is the largest and most important ad tech vendor at each step of the value chain, with market shares as high as 90-100%.
Following a complaint by news publishers in 2019, the French Competition Authority established that Google infringed Article 102 of the Treaty on the Functioning of European Union ("TFEU") – which prohibits undertakings holding a dominant position from abusing such position – by implementing practices aimed at ensuring that (i) Google's ad server favours Google's AdX ad exchange, and conversely, (ii) Google's AdX ad exchange favours its ad server.
According to the decision, Google's conduct inflicted considerable harm on online publishers, in that it depressed their revenue, among others by (i) depriving them of the ability to benefit from undistorted competition between ad exchanges, which could have exerted pressure on Google to lower its very high AdX fees (around 20%), and by (ii) diverting impressions from rival ad exchanges charging a lower revenue share. Google's conduct has had wider effects on the revenues of all affected businesses who advertise online.
Google's ad tech practices are also under scrutiny by the UK Competition and Markets Authority, the European Commission and in a lawsuit brought by a coalition of US States led by the State of Texas.
How have publishers suffered?
Google's conduct has harmed publishers in at least two ways: (1) first, Google's conduct has enabled AdX to charge a high revenue share of 20% (the take rate effect), and (2) Google's conduct has reduced competition among ad exchanges, depressing prices for publisher inventory (the gross price effect).
We estimate total potential damages of up to €17 billion in the EU and up to £7 billion in the UK.
Why are these claims funded?
We are aware of the financial situation many news publishers find themselves in. Small businesses more widely face a range of economic pressures. Everybody knows the risks of taking on a large corporate like Google, including prolonged litigation, increased legal costs and time taken out of the main business. It makes sense for publishers to move against a large player like Google together rather than alone. For these reasons, we have worked with Harbour, a Chambers Band 1 rated litigation funder, to fund the Dutch claims.
For the UK opt-out claim, it is impossible in practice to bring these claims without litigation funding. Harbour has experience of UK opt-out cases at the Competition Appeal Tribunal and has provided funding for this case. This will enable a wide and diverse class of business victims to recover compensation in circumstances where they would otherwise stand no realistic chance of doing so.
Why the Netherlands and UK?
The Netherlands offers a key combination of attractive factors for a claim like the present one. First, it allows for claims to be assigned to an SPV, which ensures that a group of claimants can move together as one in an efficient manner. This includes claims from publishers based outside the Netherlands. Second, the Netherlands allows for third-party funding of such claims. Finally, litigating in the Netherlands is affordable compared to other major jurisdictions.
Now that the UK has left the EU, it is important that UK victims also have an opportunity to receive compensation. Bringing a claim using the UK's opt-out collective action regime is the most efficient means of those businesses obtaining damages.
The parallel proceedings should allow for a maximum recovery for the claimants. The fact that Geradin and CRA are working on both claims will ensure consistency across the cases.
Can any publisher join the claim?
Our aim is for the Dutch claim to be open to any serious publisher who suffered harm from Google's actions.
The proposed UK action is on an opt-out basis which means all owners of websites which carry banner advertising, including traditional publishers and other businesses who fall within the class definition, will be entitled to compensation should we win. The class will therefore also cover local, regional and national news media in the UK, and can be joined by foreign media with a UK readership.
How will publishers know how much damage they have suffered?
Geradin Partners has worked with the economist team at CRA to create tools to help publishers understand ballpark figures for their losses for the Dutch claim. The precise amount each publisher is entitled to will be the main subject of the litigation and will not be determined until the end (possibly in several years).
How do publishers join?
For the Dutch claim, interested publishers should email shuijts@geradinpartners.com as soon as possible. They will receive the documentation for assigning the claim in due course after that.
For the UK claim, more information will be provided in the next few weeks. For UK-domiciled class members, no positive action will be required to join the claim as it is an opt-out. For non UK-domiciled publishers it will be necessary to actively opt-in. Details of how to do this will be provided.