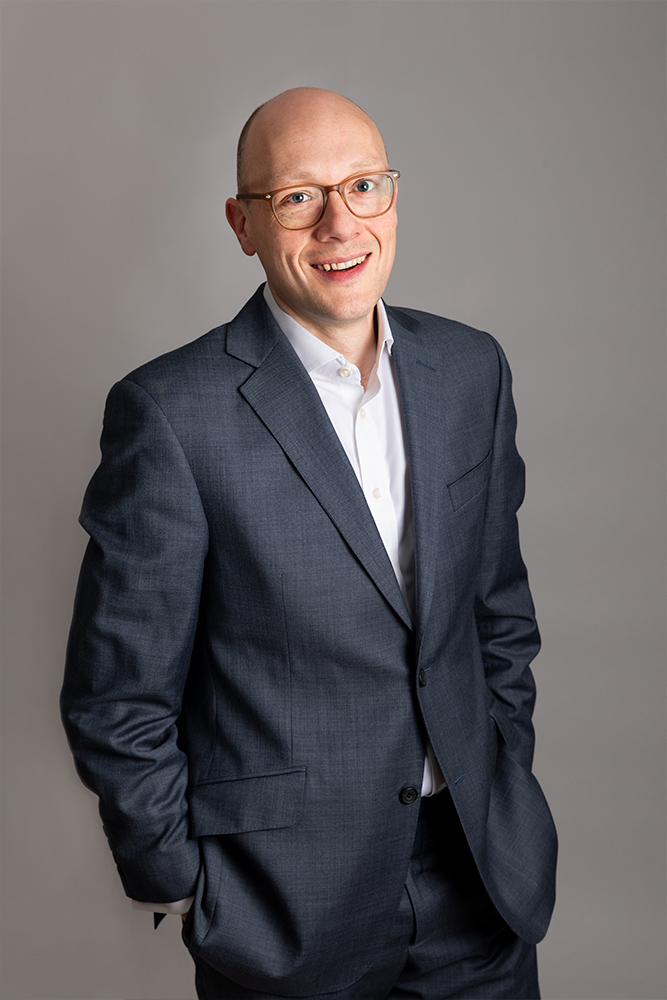 Biography
Tom is a partner at Geradin Partners, having previously been Legal Director at the UK's Competition and Markets Authority (CMA).
Tom led the legal team on the Digital Markets Taskforce, set up by the UK Government to advise it on the new regulatory regime for 'digital gatekeepers' such as Google, Apple, Facebook and Amazon. He also directed the CMA's influential digital advertising market study, the CMA's work on setting up the Digital Markets Unit, and its antitrust enforcement cases in the tech sector.
Tom was previously Director of Mergers at the CMA, responsible for the delivery of the CMA's phase 1 mergers portfolio and liaising with the European Commission. He also guided many of the CMA's most high-profile phase 2 merger cases such as Sainsbury's/Asda (groceries), Illumina/PacBio (genome sequencing) and BT/EE (telecoms).
Outside the tech sector, Tom has significant experience in the banking sector, having led the team that implemented the UK's Open Banking regulations, which came out of the CMA's retail banking market investigation. He has worked on several abuse of dominance cases in the pharma sector.
Before joining the CMA, Tom advised companies on UK and EU competition law at the international law firm, Hogan Lovells. He spent time on secondment to the major broadcaster, ITV plc, and the UK's Office of Fair Trading. He is a regular speaker at competition law conferences.
Outside of work, Tom is on the Board of Trustees of Citizens Advice Southwark, a charity providing free confidential advice on issues such as debt, housing, benefits and immigration.
Experience
Digital Markets Taskforce: Advising the UK Government on the establishment of the Digital Markets Unit.
Online platforms and digital advertising market study.
Several large abuse of dominance cases in the tech sector.
Retail Banking market investigation, which created Open Banking.
Merger investigations including Sainsbury's/Asda (groceries), Illumina/PacBio (genome sequencing), JD Sports/Footasylum (sports fashion and footwear), BT/EE (telecoms), Electro Rent/Microlease (electrical equipment), Aer Lingus/Cityjet (airlines), TopCashback/Quidco (cashback websites).
Investigation into consumer law breaches in the online hotel booking sector.
Investigation into excessive pricing for an anti-epilepsy drug by Pfizer.
Investigation into price restrictions for car parking at Heathrow airport.
Investigation into price co-ordination by the ophthalmologists' trade association.
Investigation into market sharing for cleanroom laundry services.
Before joining the CMA, Tom advised on UK and EU competition law for companies including Lloyds Bank, ITV, EADS, Bank of America, Stansted Airport, DFDS and Liberty Global.
Education
Trinity College, Dublin (LL.M.) (2002)
University of Bristol (LL.B.) (2001)
Publications and speaking engagements
Panellist at Concurrences webinar on UK and EU merger control (2020).
Panellist at King's College London public policy workshop on competition and digital platforms (2019).
Speeches on digital and tech policy at the British Institute of International and Comparative Law (2019 and 2020).
Speech on algorithms and cartels at UNCTAD conference in Beijing (2018).
Panellist at International Finance Law European M&A conference (2018).
Keynote speeches at Commercial Dispute Resolution Competition Litigation Symposium (2018).
Article on the national and local assessments in Sainsbury's/Asda and the CMA's retail mergers policy in the Journal of Competition Law and Economics (2020).